We have been working in this field since 2007
Extensive Experience in Technology and Business World
Beyond Solutions company has a highly experienced team in various fields and provides software solutions, business consulting, digital transformation, and marketing plans to help companies and individuals build stable systems that align with their business requirements without problems or obstacles. We have gained our expertise through direct interaction with startups, delving into their details, and working with commercial companies that had concerns and apprehensions about digital transformation. We were a helping hand and provided assistance in this field. What sets us apart is our ability to understand our clients' needs and dive into their work processes, improving them to implement the best solutions and deliver stable, error-free systems to them.
We provide complimentary support and consultation services without any charges.
The company's policy is centered around meeting their needs and expectations.
Founder and CEO
Mojahid Akil
A successful partner, entrepreneur, and speaker with a wealth of experience in the world of startups in Turkey.
A serial entrepreneur, Mojahid has founded numerous tech projects and startups in Turkey, including Juhan, TercumeLi Live, BiPazaar, and Ghorbatna. He is a founding partner of the Digital Istanbul Association and the founder of Beyond 360, a company specializing in digital transformation and e-commerce solutions.
He was awarded the Best Refugee Assistance App worldwide by Google in 2016. He has overseen several technology projects in the Gulf countries and Europe. Mojahid is an active member of civil society.
.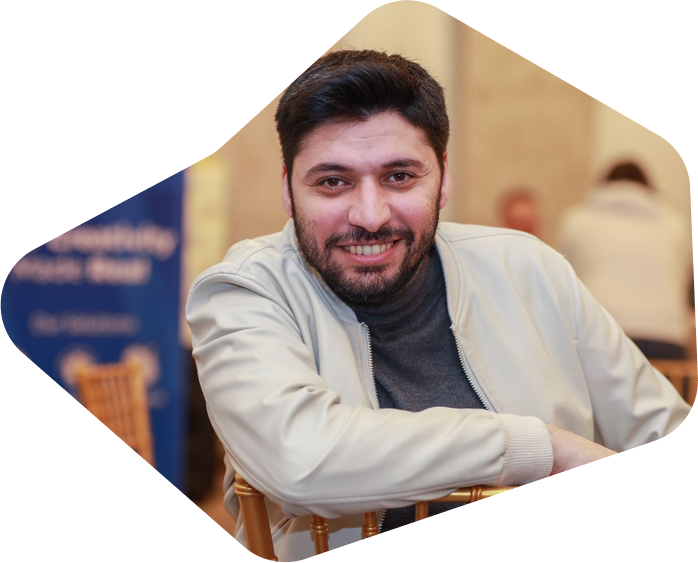 Our Journey
Our Company & Partners
Experts Working with Us
Skilled individuals partnered with us